Buying a new car is more work than you might assume. While it took me many years to realize that buying a car a year old was a much wiser financial decision (no more eating all that depreciation), it's still a lot of work. When I buy a car, much like many of the people in the world, I buy one that takes my lifestyle into consideration and fits it nicely. For example, when we bought my husband's two-seater convertible, we did so because we have four kids and we wanted something fun and enjoyable to drive around on date nights – but we also wanted the safest one on the market (is that even possible in a car the size of our kids' Power Wheels Escalade?).
When we purchased my big SUV, we did all the work to find the one that would fit our family of six with plenty of trunk space, all the upgrades and great safety features. It's a lot of work – and we found that it was far easier for me to take the list of vehicles I loved and wanted to consider and then compare them to Consumer Reports' annual auto report. However, I didn't check them against the best cars on the market (at first). I checked the large SUVs I wanted to consider to see if they were on the annual list of cars to avoid at all costs. The only one I was considering that made the list was the Volvo XC90. While I didn't love the vehicle it particular, I did love the safety ratings. But once I saw that no one else liked it and felt it was worth the money or the time and effort, I quickly crossed it off my list and made my final decision.
If you're in the same boat searching for a new car to accommodate your lifestyle, your family or just your wants and needs, perhaps knowing which vehicles are a complete waste of time from the start will help you make the most informed decision possible. Read on to find out which new cars you should avoid this year at all costs.
Photo by Getty Images
Volvo XC90
This particular SUV has amazing safety ratings, but it's not all it's cracked up to be. Considered a luxury SUV, it's still got the old design that's not good enough to fit into this category in the first place, and it's got no competitive edge as far as technology, comfort and a smooth ride are concerned. Cross this one off your list of luxury SUVs and move onto the next.
Photo by Getty Images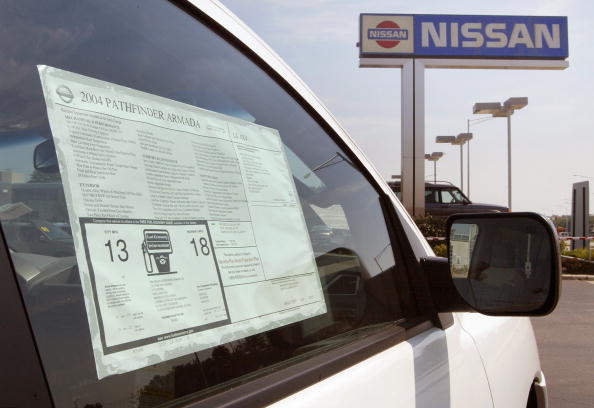 Nissan Armada
This is a large SUV, but it doesn't get the same reputation as something like the Escalade, the Yukon or the Suburban might. That's because it's got terrible fuel economy (13 miles per gallon, really?) and it's not that comfortable. Also Consumer Reports' states that the vehicle is very costly to maintain and that it's not all that reliable. In terms of large SUVs, it's considered the worst in terms of reliability and cost, which is why you just do not see that many of them on the road.
Photo by Getty Images
Ford Edge
It's a crossover SUV that's supposed to be a great fit for someone with SUV needs without the huge family like my own. However, the ride is not smooth. In fact, it's actually described as quite jittery and the MyFord Touch is not that easy to use. In fact, it's been described as distracting and very poorly designed. Additionally, there is a significant amount of road noise associated with this particular crossover SUV, and that makes it one many people don't even want to bother with in general.
Photo by Getty Images
Lincoln MKX
It's sad for me to see this vehicle on the list since it's what I had prior to welcoming our little ones. This SUV was great for me, but Consumer Reports states that MyLincoln  Touch system is not easy to use and the is not the most reliable system. Additionally, drivers do complain that it is a clumsy drive with a long way to go before it can be reconsidered in line with the luxury SUV category that it belongs in.
Photo by Getty Images
Land Rover Range Rover Evoque
Yet another luxury SUV on the list just did not make it up to par this model year. The Range Rover is long considered one of the most stylish and desirable SUVs on the road, but this one falls dramatically short. According to Consumer Reports, this particular model is choppy on your ride, it has a lot of noise in the cabin that does not make for a pleasant ride, and it also has terrible handling. In short, it's not what you might expect from this particular vehicle.
Photo by Getty Images
BMW 7-Series
Unfortunately, it appears that this year this car makes the list as one of the luxury sedans consumers should avoid. While I don't have one of this model year, I did have a BMW sedan up until last year, and I can honestly say that it was not my favorite car. It was not a smooth ride, it was not as luxurious as a luxury car should be and it was a car that spent more time in the shop than it did in my garage, which is not a great concept. It seems Consumer Reports believes the same.
Photo by Getty Images
Lincoln MKS
It seems that yet another Lincoln has made the list as one of the worst cars of the year. Avoid this one at all costs as it's supposed to be a luxury sedan, but it falls very short. According to Consumer Reports, this particular vehicle does not look or feel much like a luxury sedan, and that's not a good thing considering the fact that so many people want to drive a vehicle like this for that particular reason only.
Photo by Getty Images
Ford Taurus
Who knew that these were even still vehicles that Ford made? Well, they are, but they're not cars you should consider. This sedan is quite large, yet the cabin feels tiny. It has very difficult infotainment systems and does not work properly for drivers to control when behind the wheel. Additionally, it seems that the reliability of this particular vehicle is not up to par, which makes it one to avoid at all costs.
Photo by Getty Images
Chrysler 200
This particular sedan falls very short of what a car should offer to drivers. The problem is that this is considered a corporate car and many companies will offer them at a steep discount so that they are very cheap. That's not something that should drive you to purchase this vehicle, however, as it's not a good drive, it's not luxurious and it's not as easy to maneuver as you might expect.
Photo by Getty Images
Dodge Avenger
This is another vehicle you should avoid at all costs. Not only is it shaped in a way that makes it look awkward, the layout is also awkward. It's the kind of vehicle that requires you make certain adjustments, such as adjusting your expectations of what a vehicle should include and encompass, because it simply does not have much going for it other than the fact that it's a new car and it's really cheap.
Photo by Getty Images
Scion tC
This is a car that many young people tend to choose because of its sporty appearance, but the lack of driving enjoyment is going to turn many buyers off. According to Consumer Reports, this particular vehicle is simply not all that enjoyable, it's a hard ride and it is not one that many people feel they want to have once they get behind the wheel of this particular vehicle.
Photo by Getty Images
Lexus IS
In terms of luxury sedans, this is a small one and it does not live up to the hype. This vehicle is nowhere near as luxurious as it needs to be, it's not as powerful as it needs to be and it's not as easy to drive as it needs to be. This luxury sedan falls very short in terms of luxury sedans, and it seems that many people would agree with that sentiment if they were given the opportunity to drive this particular vehicle.
Photo by Getty Images
Dodge Dart
As my father would say from the start, never drive a Dodge. Actually, he'd say never drive American, but particularly a Dodge, and it seems that there are plenty of these on the list. It's not very refined, it's more expensive than other vehicles in the compact category and it offers far less than those. It's not the kind of car you want to drive if you are looking for anything other than completely basic from head to toe.
Photo by Getty Images
Chevrolet Spark
It's a subcompact car, and everyone knows that those are not exactly luxurious. However, this one is particularly bad in terms of what to expect in a car like this. This particular vehicle is missing a smooth ride and then some. It's very small, and it's got a very weak engine that makes it almost dangerous to drive around.
Photo by Getty Images
Jeep Patriot
There are a lot of Jeeps on this list since they're just not good vehicles. It seems that the only one worth mentioning is the Wrangler since it's clearly an outdoor vehicle. This particular car is not one that you want considering the fact that it has nothing to offer, including a lack of space. It's fine to drive but it has nothing even remotely spectacular about which to brag.
Photo by Getty Images
Jeep Cherokee
Yet another Jeep on the list this year; it's plain to see that this company is not working hard to make sure that their vehicles are impressive. This one is lackluster in many ways. It's got an under-powered engine, poor fuel-efficiency and it lacks a refined nature. All in all, it's a cheap vehicle that looks and feels just as cheap as you might expect from a vehicle with nothing to offer.
Photo by Getty Images
Honda Crosstour
This wagon is not one that you want to call your own. It does not handle well, it does not come with an easy-to-use operating system and it does not have much of what you want to make life work nicely behind the wheel. It's a poor choice for anyone who wants a wagon that has it all.
Photo by Getty Images
Jeep Compass
This is a vehicle that has a very rough engine and sluggish drive. After having a Jeep as a rental car recently in Tennessee, I can tell you that it's basic and has nothing worth noting. In fact, I was horrified to even be in this car with nothing in it – it has manual window operations. It's also cheap looking and feeling, which is never good.
Photo by Getty Images
Dodge Journey
This is a crossover SUV that has little to offer. It's also tied for first place with the Jeep with three different vehicles on this list this year. The Journey has no reliability, it's not agile and it has a transmission that seems to not want to do what it's supposed to do when downshifting. All in all, it's not worth the price you will pay to drive this.
Photo by Getty Images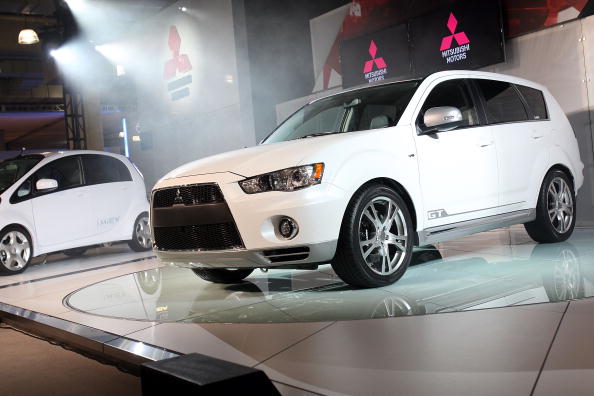 Mitsubishi Outlander
This is not a refined ride. It's clumsy and rough, it's stiff and the interior looks like it came with a $20 budget and someone had to work hard to make that last throughout the cabin. At the end of the day, this is not the vehicle that you want to call your own. Skip it and move on to something a little more interesting, luxurious and worth paying for.
Photo by Getty Images