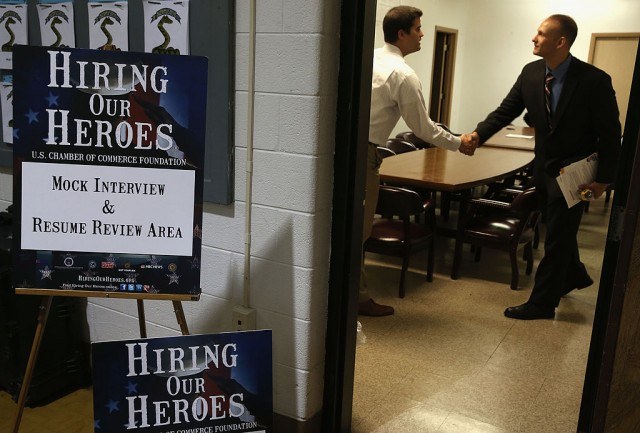 Your professional life has everything to do with your financial life. Imagine my shock when I recently overheard someone mention that they don't see the correlation between their professional and their personal lives. It seems so simple to me; your professional life has everything to do with your job, and your job has everything to do with you getting paid. You getting paid has everything to do with your finances. After all, you cannot pay your monthly expenses if you are not getting paid. If you aren't professionally worried about your career and your future, you're not making money. When you're not making money, you're not doing so well financially. Do you see how that all seems to just work out for us?
The point of the matter is that everything you do financially has everything to do with your finances. That's why we like to occasionally talk about job interviews and the other little things that might affect your work life. One such topic of general discussion is job interview follow-up. You have to do it; you cannot ignore a follow-up when you apply for a new job.
A girlfriend of mine recently applied for a new job with a new company that she's been eyeing for a while on the path to success in her career field. When she went for her interview, she was bubbling over with excitement about how well it went, and how optimistic she is that the job is hers. When I asked her if she'd followed up at that point, she asked what the point was. She really did not think that it would make much of a difference in the grand scheme of life, but it really does. You have to follow up after an interview if you want to make a good impression, and there are some rules to live by.  
Two Days Post Interview
This is when you send in a written thank you letter. It can be an email, a handwritten note or whatever; you just have to do this within two days of your interview. Don't mail the notes, though; drop them off yourself to eliminate the risk that they are lost in the mail or simply never arrive in a timely fashion. Your job is worth every little second it takes to thank those who took the time out of their day to interview you for the position you've been eyeing.
One to Two Weeks Post Interview
Now that it's been a week or two following the interview, follow-up with the person with whom you met to see if the position has been filled and to remind them that you are very interested in the job. The only reason you should not call to do this is if they said they'd need more time to make a decision in the interview. If the person intervening you specifies a time when they are making their final decision, don't call and ask about it prior to that date. That's not the time to follow-up. However, you can call once they've allowed the time line to pass.
If no one calls you back after this, it's time to move on. However, your enthusiasm and your eagerness for the job might just spark a fire that leads to your hire. The person who puts forth the sincerest effort, after all, is usually the one that stands out the most when it comes to potential job hires.
Pick only one person, though; do not call everyone you met at the company when you went through your interview. Just pick the one person that you feel is the most important with whom to speak and reach out to that person. Otherwise, you're going to seem desperate and unprofessional.
An Important Lesson for All
Now that you know you're following up after that next job interview, remember one thing. Do not sound impatient when you follow up. You want to sound interested, but you do not want to sound annoyed or irritated or impatient in any way about the job. Inquire about the position and do so in a manner that conveys you are excited about it, but not one that conveys you are annoyed that they have not yet made a decision.
Following up doesn't seem like a big deal, but it is sometimes the key to being hired. When a company has several good candidates for a position from which to choose, it's often the above and beyond personal details that ends up getting a person hired. If you and someone else have the same work experience, history and education, it could be the person who makes the most effort that ends up taking the job. Don't let something as small as a follow-up be the reason you don't get the career you want.
Photo by Getty Images