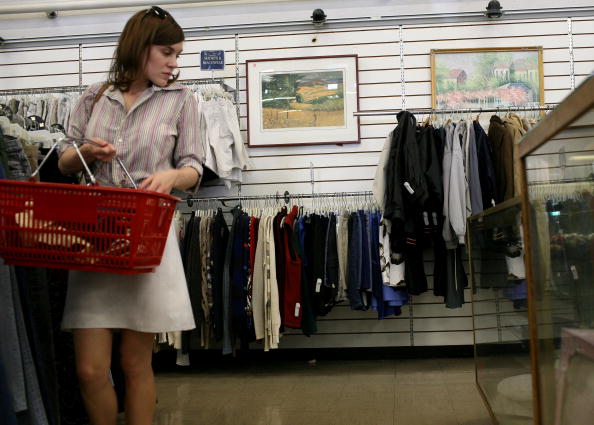 Thrift shops are some of the greatest places you can find quite the bargain at – after all, as the rapper Macklemore once sang in his thrift shop praising hit: "Another man's trash is another man's treasure." While some people find thrift shops to be the lowly junk yard for many household items and clothes, others find it a breeding ground for some really great pieces at an impressive and ultra-low price. Another great feature: not only could you spend the least amount of money at thrift shops, you can also make money from using them – it's a win-win!
Here are five ways you can make money using thrift shops:
1. Collect vintage items. Items like Pyrex or some other complete dishware set or china have proven to be a profitable and successful endeavor. Collector's items are always a good bet when it comes to thrift shops, not to mention so are rare, matching sets.
2. Purchase college/educational textbooks from the thrift shop and resell it online. Textbooks are already such pricey items that if you sell it at a decent price on both ends, you'll still make money and spend only a little of it.
3. Check the tags on your clothing. If there's anything there that reveals that it was either "Made in the U.S.A." or that it was union-made, it was probably made a very long time ago and the item could be worth quite a bit of money.
4.  Collect vintage blue Mason jars. Using mason jars for decor and as cups are a fairly new trend (once again) that have been made popular by the hipster culture.
5. Sell your clothes. Some thrift shops will buy your clothes from you, depending on what kinds of clothes they are. Places like the Buffalo Exchange can bring you quite a few bucks per item, depending on the brand or designer they are.
(Photo by Justin Sullivan/Getty Images)